Ironman
Next year the 27. August 2017 will be the date for the unique IRONMAN 70.3 in the region Zell am See-Kaprun. 
This inimitable IRONMAN 70.3 starts with the jump into the Lake Zell and the event goes down in a unique scenery between the clear blue Lake Zell, flowery meadows and the pearly-white snow covered Kitzsteinhorn glacier.  The water of the lake with drinking water quality stimulates the athletes to reach best times in the category swimming. Furthermore, the beautiful landscape encourages all participants achieve peak performances - to leave all the exhaustion behind.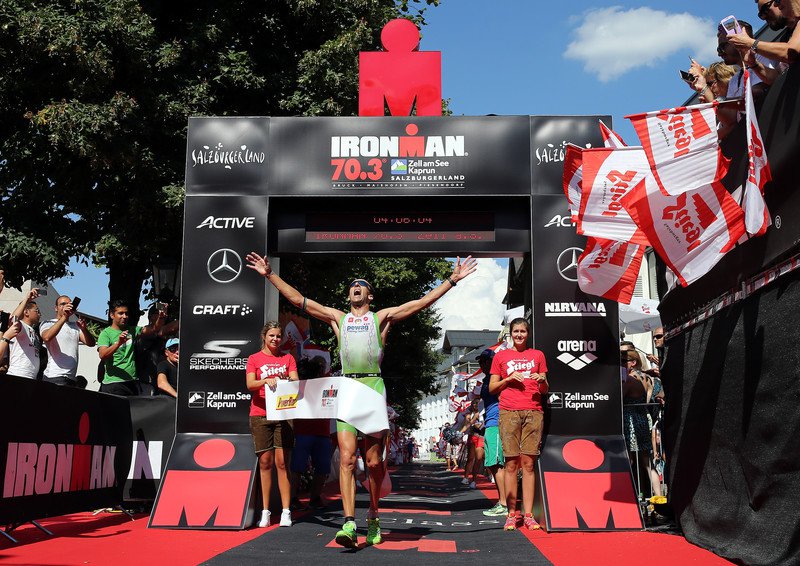 For the 6th year in a row athletes will swim 1,9 km, compete on the bike for 90 km and run as fast as they can in a distance of 21,1 km along the lake to finish their competition in Zell am See. Altogether every athlete has to cover a distance of 113 kilometers, which are 70,3 miles, whereby the name Ironman 70,3 got his origin.
Trizell
Das Sportevent in Zell am See - Kaprun.
Der Zeller Triathlon findet 2017 am  Samstag den 29.Juli statt!
Mehr Information finden Sie auf http://www.trizell.at/